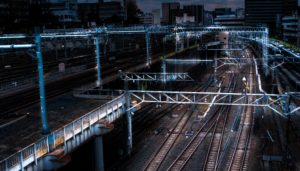 Are you tired of crazy Christmas spending?
I mean really tired. Holiday shopping can easily become overwhelming! What if there was a way to avoid much of the craziness that comes with Christmas giving? What if you did things differently this year, and paired it all down to focus on something less chaotic and more meaningful?  We can tell you that in our family Christmas isn't perfect. There's still some crazy at times. However, we have learned a few lessons along the way and found a plan that helps bring a little more peace to a season, which can easily feel overwhelming if we let it! We'd rather focus on the truth of the season than becoming overwhelmed with tasks.
Here are a few tips that have helped avoid crazy Christmas spending, simplify our finances, and helped us enjoy the true meaning:
Stop and think about the circle closest to you. Who do you genuinely want to express your love to by giving this year?
Think about your current financial picture and set a reasonable budget. Include your spouse in this process if you're married. Proverbs 27:23 instructs to know the state of our "herds." Most of us don't raise livestock, but we can keep a close eye on our bank account and not let it get out of hand. It will add to the peace of your home as you celebrate the Prince of Peace if you work out a plan together and stick to it!
Don't use debt for gifts! There are many ways to show love other than material gifts. Sometimes a sincere card or act of kindness can really brighten someone's day. Remember, if you keep your list paired down you don't have as many gifts to buy anyways.
Maybe this year needs to be scaled down a bit if things have gradually gotten overboard. It's ok to get on a different "track" and start a new approach. Be honest with yourself and others about needing a fresh and less crazy approach to Christmas. Spread some of that heart to give throughout the year and consider alternative ways to show your love such as serving your loved ones, hosting a meal, a special outing, or a handmade gift.
Since we started setting a budget for Christmas and scaling down our gifts to our closest circle of loved ones, it has really simplified the season. Sure, we love to give, but we enjoy giving so much more in the context of a reasonable budget and realistic expectations.
Merry Christmas and Happy New Year!
Jason and Kristel Finns
P.S. One more tip to avoid crazy Christmas spending for next year: Start saving a little each month throughout the year, and when December comes you will have a plan to free you up for what you'd like to do at Christmas!  For more tips, you can check out our book and workbook Doing Money God's Way, available on Amazon. If you've already read the book, would you care to take a moment and write a quick review so more people will find our book online?  Be on the lookout for some news coming out in the next few weeks with more resources to help you keep Doing Money God's Way!
#nomorecrazyChristmas
#doingmoneygodsway