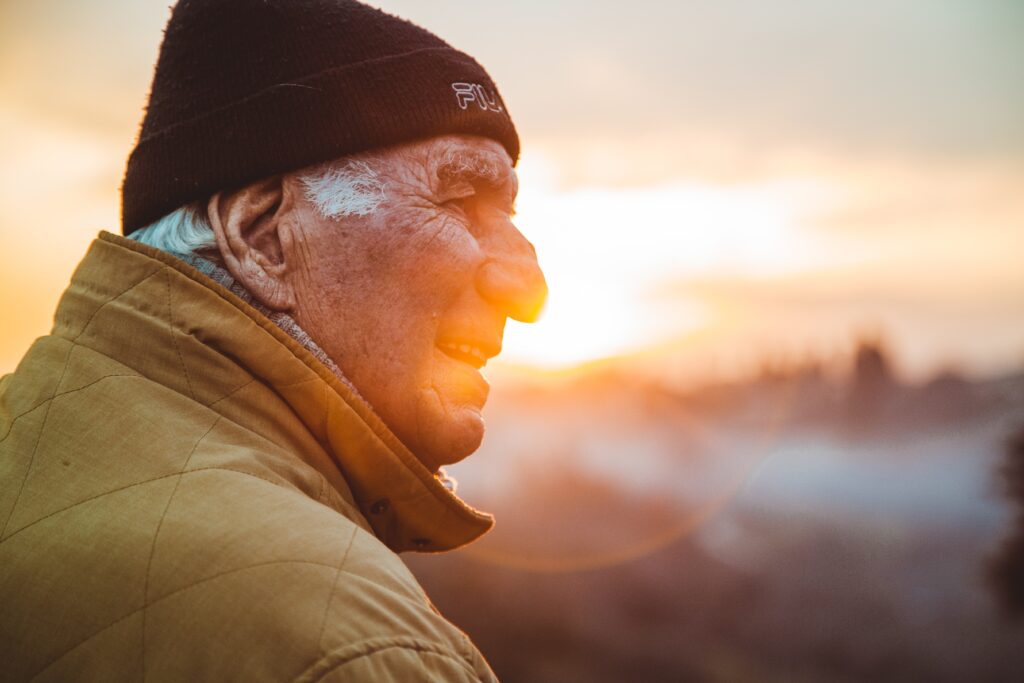 A Biblical view of retirement will make the destination look much sweeter…
How should a Christian look at retirement?
"The righteous shall flourish like a palm tree, He shall grow like a cedar in Lebanon.
Those who are planted in the house of the Lord shall flourish in the courts of our God.
They shall still bear fruit in old age;
They shall be fresh and flourishing, to declare that the Lord is upright;

He is my rock, and there is no unrighteousness in Him."
Did you hear that?
The righteous will flourish and bear fruit in old age! That is a great encouragement to look forward with enthusiasm and hope for a great time ahead. If you speak negativity over your retirement that is exactly what you will get.  We're declaring Psalm 92 over our lives. The biblical view of retirement paints a picture of hope and a season to expect a time to flourish and bear fruit in your life! Properly preparing your finances will make this season much more enjoyable!
What if you were at a point where you didn't need to work anymore?
There is a model for retirement that we've seen lived out in the Kingdom that is absolutely Biblical.  To be more specific, our idea of retirement is to be free agents in God's Kingdom. Retirement is a great way to use your time to volunteer and use your time to build God's Kingdom!
This is important for your family.
Aside from loving God and loving each other, one of the best things you can do for your kids is to become and remain financially independent.  II Corinthians 12:14b says, "For the children ought not to lay up for the parents, but the parents for the children."  We've seen people who need to help themselves, have to support their aging parents financially.  While it is noble to do so is it what both parties really desire? The best plan to make a plan for this season of your life. God will be faithful to reward your diligence to prepare.
So how much do you need to have saved for retirement?
In general, you should have 10-12 times your ending salary.  This is a broad estimate but is a good start.  Where did I get that?  Remember the second "10" in the 10-10-1 rule?  Should you forget, you can see our explanation in the link. If your investments are generating 10% return then having 10 times your ending salary will replace your income in retirement.  Again, there are many variables here, so this is simply a target.
Start where you are.  
For most people, this means saving 15% of your gross income.  We haven't always been able to do this.  We started around 10% and then increased the amount of saving from there.  If your employer contributes to your retirement above this amount that is a bonus.  Remember, $100 saved every month at 12% from ages 25-65 would be $1.1 million.  A little goes a long way.
What if you are getting started "late in the game" to prepare for retirement?
We've worked with individuals and couples in this very situation. While challenging, it is not a situation without hope! God's people can always have hope and remember He is a God of mercy! We've seen couples well into retirement realize some significant changes had to be made. We won't lie, it's heartbreaking to watch seniors still need to work in their later years or do without simple pleasures many of us take for granted. Sometimes there was not a lot to work with to prepare and sometimes there are situations where people look back and realize they could've been saving but never got around to it. Regardless, God will meet you where you are. We've watched Him work mighty miracles to bless people to afford to retire who were willing to commit this to Him. There was much prayer and dedication involved, but He is a God of mercy and grace, no doubt!